I CREATE MY WATCH IN 3 STEPS:

1.
I choose my watch model

2.
I choose the color of the wood

3.
I choose my bracelet
Wooden watches, for men and women.
D.W.Y.T has been able to keep the sobriety being at the origin of the purity and elegance of its wooden watches!
Whether in walnut, maple or sandalwood, the natural materials used are the source of a perfect alchemy to recreate a wooden watch with a clear, trendy and elegant design. D.W.Y.T. women's wooden watches will seduce lovers of beautiful natural objects with their pure lines and light colours, while men's wooden watches will offer lovers of original fashion accessories a timepiece that is both raw and in tune with the times.
Numerous styles of cases, dials and bracelets will allow you to personalize your wooden watch according to your style.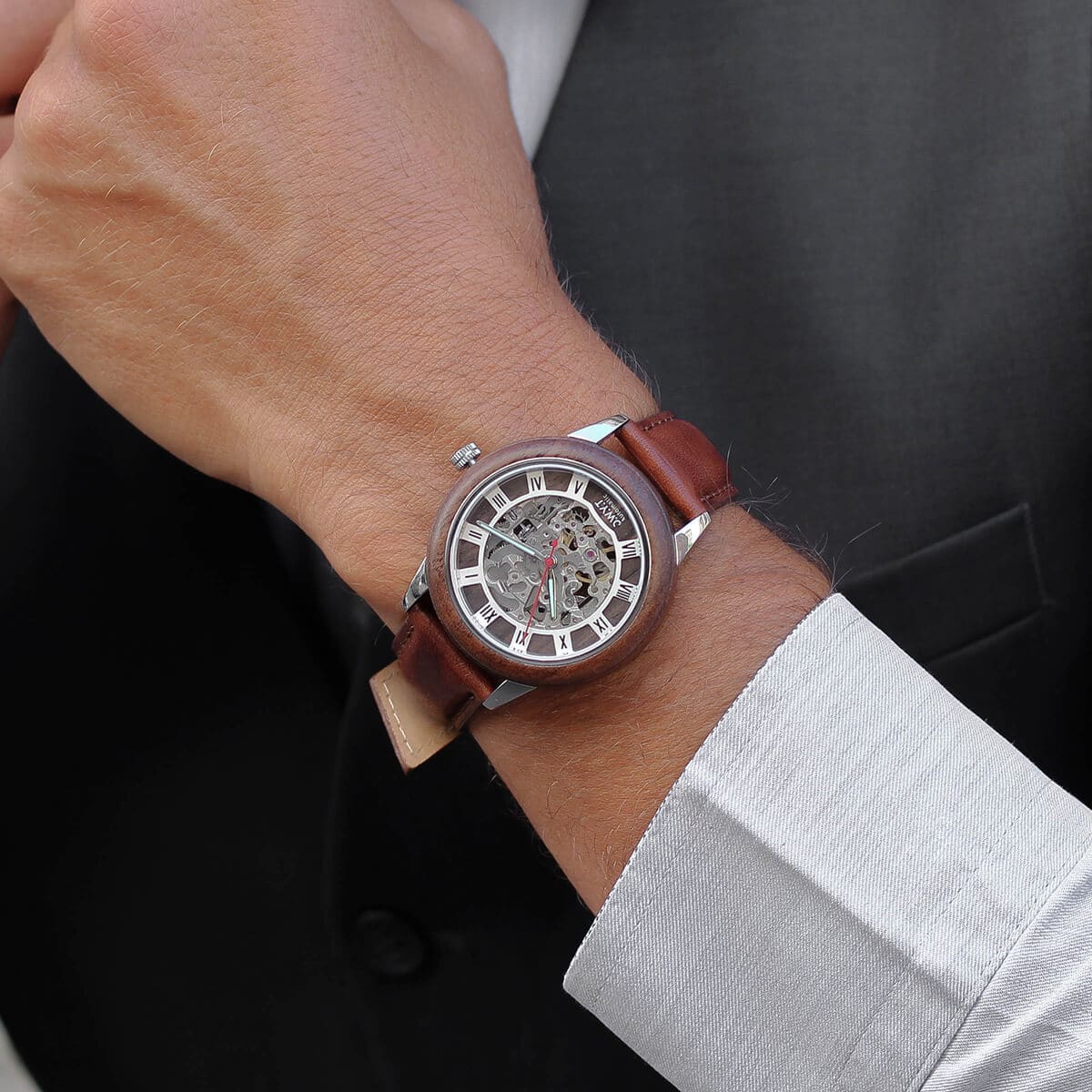 Natural and authentic watches for every occasion
Light and discreet for every day, larger and atypical for an evening... there is a wooden watch for every occasion. Our products are designed to follow your desires thanks to a system of interchangeable bracelets. Combine the dials with the bracelets of your choice, test several combinations... and then change your mind!
Our watches with wooden dials and leather straps can be personalised at will.