Lake - Como - Vintage leather
De l'authenticité et de l'exotisme à votre poignet ! Le boitier est fabriqué à partir de bois d'olivier et de noyer. Le bracelet effet vintage est quant à lui conçu à partir de cuir véritable.
Como Watch - Lake Collection - Vintage leather bracelet
La montre en bois Côme s'accessoirisera pleinement avec votre look de tous les jours. Que ce soit en costume ou en tenue plus décontractée, la montre Côme assure un style affirmé tout en conservant une élégance indiscutable.
Craquez pour l'exotisme de son boitier en olivier italien et pour la sobriété de son cadran, fabriqué lui en noyer. Singulière, la montre Côme, imaginée dans nos ateliers de création, se distinguera dès le premier coup d'œil.
Il ne vous reste plus qu'à choisir votre couleur de bracelet préférée. Les montres Côme sont des accessoires indémodables qui vous suivront pendant de nombreuses années… Elle ne quittera plus votre poignet!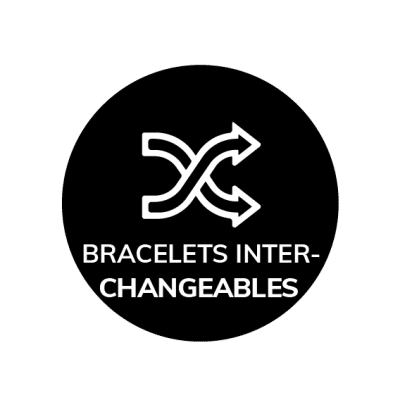 Register
See the certificate of trust
For more information on the features of notice control and the ability to contact the author of the notice, please see our TOS.
No consideration was provided in exchange for the opinions.
Notices shall be published and kept for a period of five years.
Notices cannot be modified: if a customer wishes to modify his notice, he must contact Avis Verifiés to delete the existing notice and publish a new one.
The reasons for deleting notices are available here.
5 /5
Calculated from 2 customer notifications
Sorting the display of notices :
Is it a gift?
Buying a DWYT watch is the assurance of a successful gift!
Would you like to offer a gift? You've come to the right place!
At DWYT Watch, only 4% of watches ordered as gifts are refunded! Our watches are original, light, customizable... the assurance of an exceptional gift that is sure to please!
Still hesitating? Here are the services we offer you:
30 days to change your mind. All returns or exchanges are possible up to 30 days after receipt of your order.
Free returns or exchanges. Contact our customer service, we will take care of the return of your watch free of charge.
Accompaniment by phone (04.28.29.54.79) or by email (contact@dwyt-watch.com) to help you choose the watch you will offer (we base ourselves on the thousands of gifts already offered by our customers!).
Gift box option. It is available on all our watches by ticking the appropriate box on the product sheet.
Gift box option. For a guaranteed wahoo effect, we offer you a top-of-the-range wooden case (this case is supplied as standard on chronograph and automatic models). Option available here!
Related products